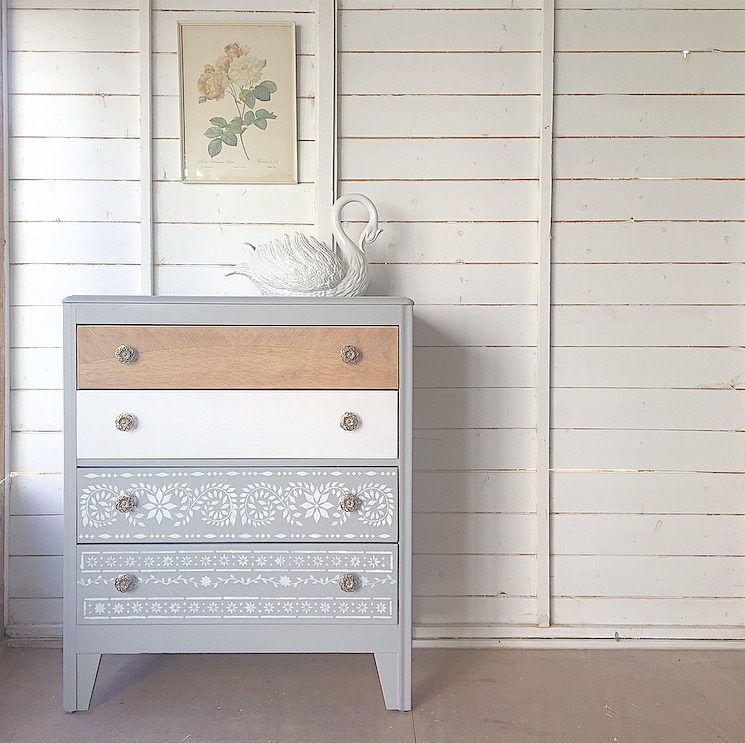 Chest of Drawers
This minimal chest of drawers has been transformed with the versatile colour palette of greys, whites & natural wood.
The addition of hand stencilling makes it a truly one-off piece and nods to the design style of the popular bone inlay furniture trend.
Original handles compliment the pattern but also keep it integral to its former aesthetics.
Additional Information:
Dimensions: W77cm D41cm H91cm
Colour: Manor House Grey, Wevet, Natural Wood.
*please note all of our furniture pieces are lovingly up cycled from vintage items, this means occasionally they might not be as 'perfect' as what you might find in the local superstore, but we feel each and every individual piece is unique and any variants or signs of age only add to its character.
sold out