Hand Painted Chest of Drawers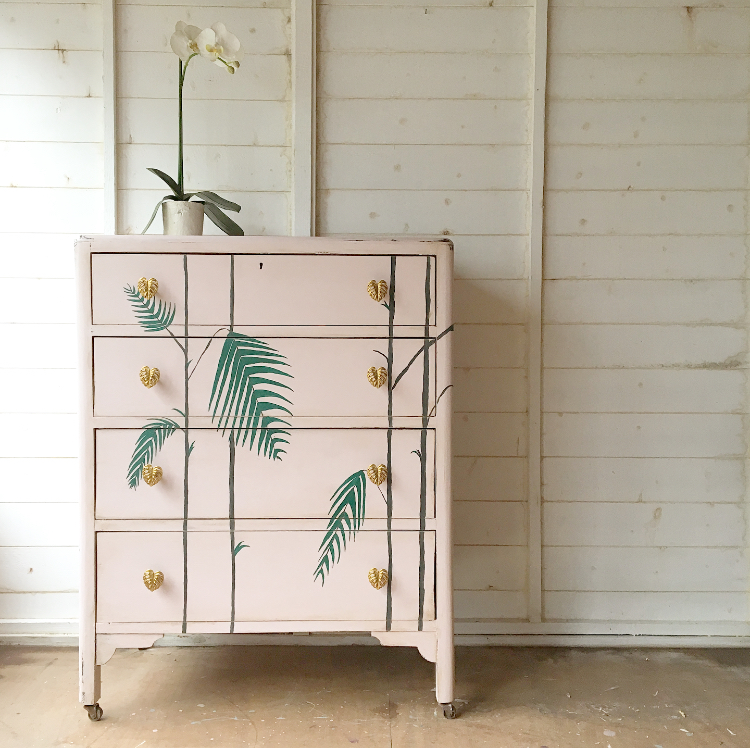 Hand Painted Chest of Drawers
This popular and practical piece of furniture is essential in all homes but there is no reason for it to be anything other than fabulous! This hand painted botanical illustration is truly unique and its distressed patina effect add to its curious charm. Vintage 'antique gold' Monstera leaf knobs lift the paired back paint effect with just the right amount of glamour & tie in with its botanical theme.
Additional Information:
Dimensions: W75cm D44cm H102cm (to top of small upstand at back)
Colour: Annie Sloan Antoinette
*please note all of our furniture pieces are lovingly up cycled from vintage items, this means occasionally they might not be as 'perfect' as what you might find in the local superstore, but we feel each and every individual piece is unique and any variants or signs of age only add to its character.
sold out