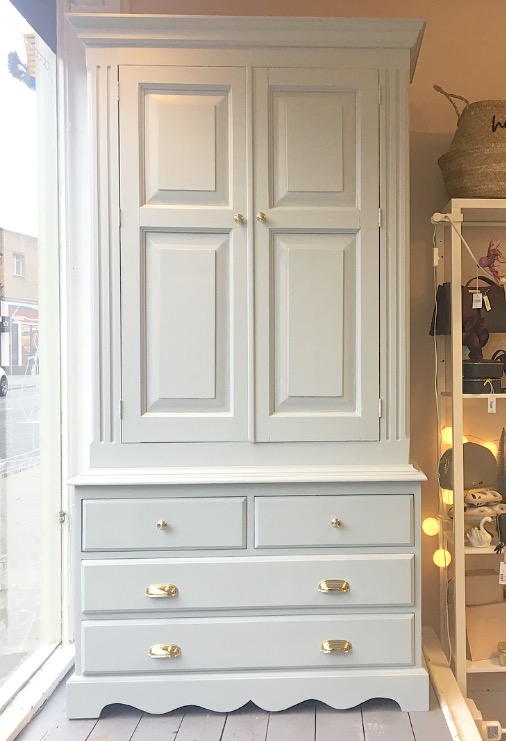 Wardrobe
This classic wardrobe has the perfect combination of storage solutions without taking up too much valuable floor space. Hanging space and sturdy drawers below, painted in our new season colour classic 'Storm Grey', transforming this traditional piece into a contemporary classic.
If you are looking to transform your room, our Large Chest of Drawers and Console Table/Desk compliment this piece perfectly.
Additional Information:
Dimensions: W100cm D56cm H195cm
Colour: Pantone Storm Grey, Gold.
*please note all of our furniture pieces are lovingly up cycled from vintage items, this means occasionally they might not be as 'perfect' as what you might find in the local superstore, but we feel each and every individual piece is unique and any variants or signs of age only add to its character.
sold out